The first factor to consider is the size of your home (or rather, its square footage). As the bigger your home is, the more time the cleaning service requires to complete the job.
Next is the going rate (or the national average cost) per hour, per cleaner. This will depend on the area you live in and the cleaning company you contract to do the job… but as an example, this rate can vary anywhere between $20 to $55 per hour, per cleaner.
The next estimation is the time it'll take to clean your property which is dependent on its size
Typical Time Frames Per Square Footage
Factors That Will Influence House Cleaning Prices
Having mentioned cost, let's look at other potential unforeseen factors that can influence house cleaning pricing.
There's a big difference between deep and regular cleaning as one requires the use of more cleaning supplies and the use of specialist equipment to get rid of deep embedded grime.
Deep cleaning can cost up to 25% more than regular cleaning, so be sure to know where in your home to distribute which method of cleaning to get your money's worth while maintaining a spotless home.
This does tie in with the "type of cleaning" required. However, it goes with saying that the dirtier your home, the longer it will take to clean and therefore the costlier it is.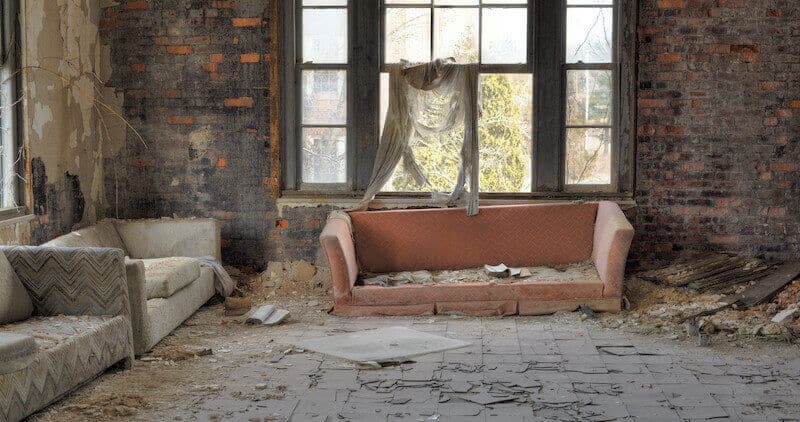 The state of your home can vastly vary the price of a cleaning service.
If you find yourself using a cleaning service regularly, then it's worth noting they often offer a discounted rate. The main reason for this is because you are providing repeat service, but also because the property requires less cleaning in subsequent visits… so be sure to ask for a discounted price.
Cleaning Service Pricing Methods
It's important to shop around to compare prices, but remember, depending on the service you find, they may set their price methods differently to their competitors which can make it a little harder to compare like with like.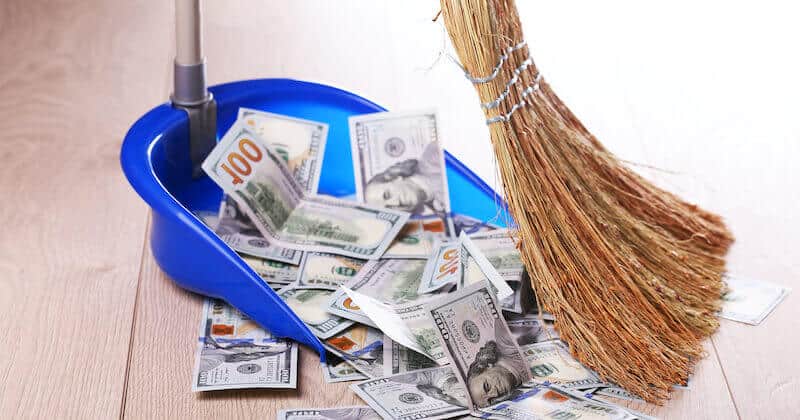 Pricing methods can vary from hourly rate to room rate to square foot rate
Here are three methods in which cleaning organizations may price for their service.
Each pricing method has their advantages and disadvantages, and choosing the right one for you will very much depend on what size area you want cleaned.
Looks look at a these in a little more detail:
Businesses usually starting up will use the hourly rate method due to their lack of experience. They are not usually aware how long the task at hand will take and as a result this will provide some wiggle room for any unforeseen issues.
Generally speaking, the more efficient a service becomes from years of experience, the quicker they complete the job… so why would they charge hourly?
This is not to be mistaken for each room costing the same (even if the rooms are the same size). For example, your kitchen may be the same size as your bedroom, but the rate to clean the kitchen will likely be higher. This is due to the kitchen having more appliances, dirt and grime that requires more elbow grease to clean.
Once the cost of each room is determined, the average is calculated by adding up the total cost and dividing it by the number of rooms.
This method has its advantages as you know the cost will not change even if any unforeseen issues come to light.
This option involves charging an average square foot rate. If your building or home is large, then often the price per square foot will be lower.
Each pricing method mentioned above could result in a different overall cost for cleaning the same property. So also make sure you get a quote for comparison purposes.
What Should Be Included In The Price?
Here is a list of what's normally included as standard when getting your property / home cleaned.
Throwing all trash / garbage out
Removing dust from ceiling fans, blinds, vents etc
Polishing countertops, desktops etc
Scrubbing and bleaching toilets, sinks and showers.
Cleaning kitchen appliances, drawers and cupboards.
Polishing wall mounts (picture frames & mirrors etc).
What Is Optional Extra
Unfortunately there are items that are not included in the price as standard, so be sure to ask what is covered on the quote.
These will vary depending on the cleaning service you are using, however, here are but a few that aren't usually covered:
Windows are usually an additional cost and that can vary between $5 – $8 per pan (inside and out). Screens can typically cost between $1 – $4 each with sliding glass door runs at $3 – $9.
* Prices will vary depending on the size of each item
With vacuuming of carpets part of the original cost, there will likely be an additional fee to treat them from stains and the like as this involves chemical treatment.
Although furniture is a part of the home, there is an additional fee associated with cleaning sofas. This is usually between $50 and $180 per suite… but again this does really depend on the size of the suite and the material it's made of.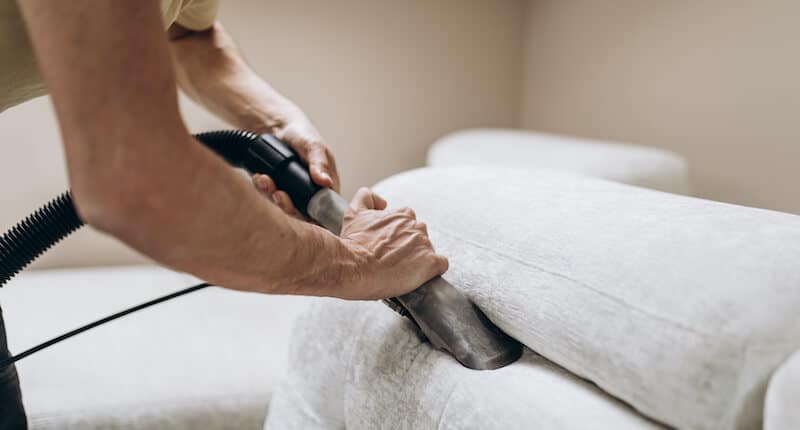 Final Thoughts
None of us want to be ripped off or be quoted a decent price only for the job to be far from satisfactory. We are often scared to commit when doing something for the first time, but like anything, often it is a case of trial and error before finding the right service for you.
This article will not necessarily provide you with all the answers, but is rather a guide to point you in the right direction and provide insight on what to consider, particularly if this is the first time you are using a cleaning service to clean out your whole house. Alternately, you can buy all the equipment needed like a hardwood floor machine.
Price ranges can vary depending on your location, pricing methods and/or the size of your home… and remember, do not only focus on the price of the final quote, because if the service is amazing and helps you save time to work on other projects, then it's an investment well earned.