When we think of aesthetic tilings, one of the most inexpensive ones that come to mind is ceramic tiles, we know a good tile can complement your kitchen's sink and faucets perfectly. It is also something used by many homeowners because of how durable it is.
Of course, no matter how nice the tiles start off, with improper maintenance and cleaning, even the sparkliest of ceramic tiles become a thorn in our sides. This is why we have come up with this guide to help owners with their ceramic tile problems. Cleaning ceramic tiles do not have to be as complicated as some people make it out to be. They can be simple as long as you are sufficiently prepared for them.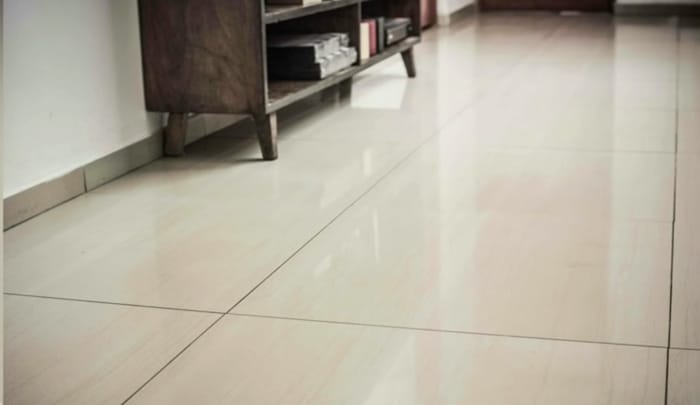 What You Will Need
Contrary to popular belief, you do not actually need much when it comes to cleaning your ceramic tiles. Even the cleaning detergent, the best is not always the one with the strongest chemicals. In fact, if you buy a detergent that is too much on the strong side, you might risk corroding the ceramic tile or further the discoloration of the tiles. Furthermore, it might also strip off the protective layer of the ceramic tiles which will make them prone to scratches. Once ceramic tiles have scratches on them, it becomes very difficult to look past them and the whole aesthetics might be ruined. So, any washing detergent like bleach or ammonia-based, or oil-based cleaners should be avoided if you want to prolong the lifespan of your ceramic tiles. Ultimately, all you really need to clean your ceramic flooring is just a trusty sponge, mild detergent, and a broom with gentler bristles.
Preventing Scratches
For those of you wondering what you should avoid when cleaning your ceramic tiles to prevent scratches, it is fairly simple! Any harsh chemical or rough tools should be a definite no because they could either scratch your tiles or corrode the finish on your ceramic tiles. When you approach hardware stores to buy commercial cleaners, they will often indicate on the warning labels whether a certain product is suitable for ceramic tiles. If in doubt, always check with the staff.
Not only should some cleaning solutions be avoided, but you should also avoid things like steel wool, magic erasers, and rough sponges. These are things that could easily cause scratches on the surface. When scratches happen, the worse cases might require a complete overhaul of the tiles. So, to avoid spending unnecessary renovation costs, just stick to the gentler tools.
Washing The Ceramic Regularly
Once everything is prepared, you will want to take a moment to ensure that there are no foreign contaminants on the floor that could cause scratches on the surface. If there is, simply use the broom to sweep it away before commencing the cleaning of the surface. Before we begin on the specifics, our best advice is that ceramic cleaning should be done regularly to minimize the amount of effort required.
On a frequent basis, you should sweep your floor two to three times a week to ensure that there is no debris that would scratch the floor as people walk around it. Then, you can also mop the floor once a week in order to keep the surface squeaky clean. For ceramic floors, the more strength you use will not be more beneficial for it. Cleaning ceramic tiles requires more meticulous and focused effort than brute force, so keep that in mind, a floor cleaner could be a good investment.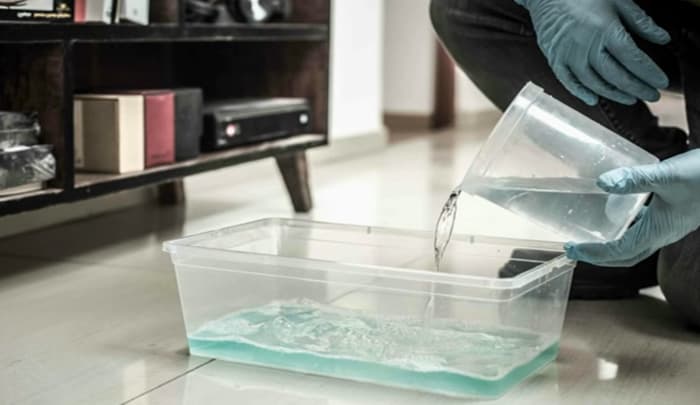 How To Clean Ceramic Tile Grout
For those who are unfamiliar with the grout, it is the area between your tiles where the lines appear. When doing your normal cleaning, this area often gets gleaned over. This is why if you notice in other people's homes, you will notice that the floor grout is not white. The thing is that it is supposed to be white, but the grout becomes brown or black over time because the dust often gets trapped there.
No fret though, as there are some home remedies that can help in making the tile grouts sparkling white again. What you will need to obtain are some baking soda, hydrogen peroxide, and dish soap. Combine half a cup of baking soda, one-quarter cup of hydrogen peroxide, and one tablespoon of dish soap into a murky paste. Then, just recycle an old toothbrush and dip it in the solution. Simply use that to scrub along with the grout and let it rest and soak for 5-10 minutes. After that, simply wipe off with a wet cloth thoroughly as the chemicals can irritate the skin. If you are not much of a do-it-yourself kind of person, you can just buy the solution from any hardware store.
Cleaning Unglazed Ceramic
There is another type of cleaning that you should take note of with ceramic. Most ceramics do not come with a glossy finish, the glaze is usually applied after the tiles are properly put in place. Plus once you apply the glaze, it is pretty much permanent so you will want to ensure that it is cleaned well. If you think it is too much hassle, we suggest you rethink it as it is extremely beneficial to seal up your ceramic. By sealing up your ceramic tiles, the aesthetics of your floor would be classier and it also protects the tiles from dirt and stain.
When you are cleaning your unglazed ceramic tiles, we recommend that you use grout haze which will only appear over a few days. So, once you clean your ceramic tiles as above, let them sit for a few days to catch the grout haze. After that simply go over the tiles with a steam cleaner or mild detergent to really get them clean. Then, seal it up after everything has dried properly.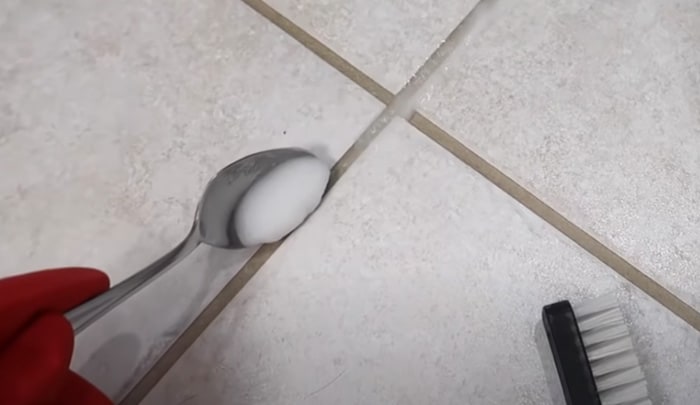 Conclusion
In conclusion, it is important to note that cleaning your ceramic tiles requires the utmost delicate care. When you are unsure, just remember that ceramic tiles are durable but prone to scratches. So, just think of how you would clean something delicately, either with mild detergent, smooth cloths, and more. Once you have got that down, you got the basics of cleaning ceramic tiles.
1. What are the benefits of cleaning ceramic properly?
Ceramic is a material that is used in many different applications, from cookware to flooring. When it is not cleaned properly, it can become stained and dull. Ceramic can also harbor bacteria and other contaminants if it is not cleaned regularly.

The benefits of cleaning ceramic properly are many. First, it will help to keep the ceramic looking its best. Second, it will help to prevent the growth of bacteria and other contaminants.
2. What are the best methods for cleaning ceramic?
One method is to use a damp cloth to wipe down the ceramic. This will remove any dirt or dust that is on the surface. Another method is to use a mild soap and water to clean the ceramic. This will remove any dirt or grime that is on the surface. Finally, you can use a commercial cleaner to clean the ceramic.
3. What are the most common mistakes people make?
1. Not using the right type of cleaner. Ceramic is a delicate material and requires a specific type of cleaner in order to avoid damage.

2. Not using enough cleaner. In order to properly clean ceramic, you need to use enough cleaner to saturate the surface.

3. Scrubbing too hard. Scrubbing too hard can damage the surface of the ceramic.
4. What are the best products for cleaning ceramic?
There are a few different types of products that can be used to clean ceramic. For general cleaning, a mild dish soap or a gentle all-purpose cleaner will work well. If you need to remove tough stains or dirt, you can use a stronger cleaner or even a power washer. Just be sure to test the cleaner on a small area first to make sure it won't damage the ceramic.
5. What are the most common myths about cleaning ceramic?
Ceramic is difficult to clean – This is not true! Ceramic is actually quite easy to clean. All you need is a mild soap and water. You can also use a mild abrasive if necessary.