Updated on June 29th, 2022
Three Vinegar-Free Alternatives To Clean A Coffee Maker

If you are an avid coffee drinker or have family members who drink coffee, chances are that you own a coffee maker. However, did you know that your coffee machine has to be cleaned regularly? Most people assume that making a cup of coffee using your coffee maker wouldn't generate any germs, and hence wouldn't require any cleaning of the coffee maker. However, you'd be surprised at how much dirt and gunk can accumulate in your coffee maker.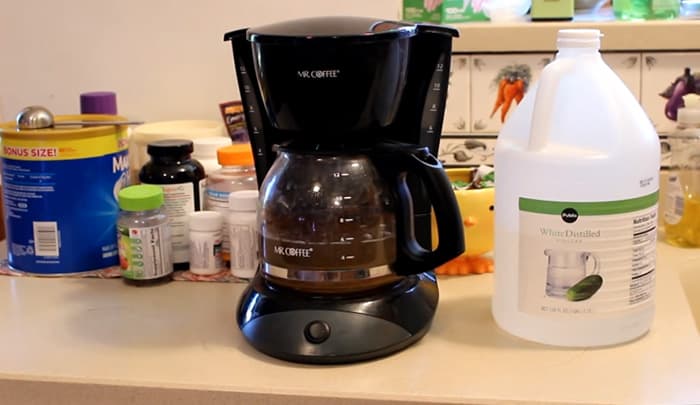 Read more to understand why cleaning your coffee maker is so important, and don't fret if you haven't cleaned your coffee machine in a while, as this article will provide you with the easy and necessary steps you should take when cleaning your coffee maker.
Why You Need to Clean Your Coffee Maker Regularly
Many people don't realize how important cleaning your coffee maker is, and that probably is because they don't see the number of germs that accumulate in their coffee makers. Statistics have shown that coffee makers are the top five items in the household that accumulate the most amount of dirt. This might come as a big shock to you, especially if you haven't cleaned your coffee maker in a long time. If you're brave enough, try going online and searching for horrific hotel room coffee makers, some of the pictures on there will definitely motivate you to start cleaning your coffee maker regularly. Although your coffee maker likely doesn't look as nasty as some of these extreme pictures online, you definitely can benefit from cleaning your coffee maker at least once a month. You might also be wondering, which part of the coffee maker would accumulate the most amount of germs? The residual coffee grounds that are in the brew basket will accumulate more bacteria, and hence you should definitely pay more attention to that area when you clean your coffee maker.
The Problem with Vinegar as a Coffee Maker Cleaner
Vinegar is a relatively inexpensive household staple and has multiple uses due to its cleaning properties. Hence, some people may assume that it should also be used to clean coffee machines.
Vinegar is a powerful substance, and hence may not always be the best solution for cleaning your coffee maker. It may cause damage to various parts of the coffee machine, especially the more vulnerable areas such as seals and rubber gaskets. Also, vinegar has very lingering effects that are hard to get rid of. It has an extremely strong taste and smell that is hard to get rid of, and hence may not be the most ideal for cleaning your coffee maker.
You may be wondering, if we don't use vinegar to clean a coffee maker, then what do we use? This article will present you with thee different ways in which you can clean your coffee maker without the use of vinegar.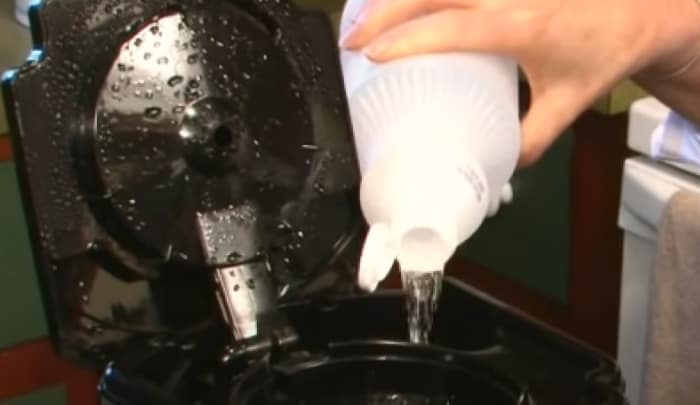 Top 3 Ways to Clean a Coffee Maker Without Vinegar:
1. Lemon Juice
Vinegar contains acidic lead, which makes it a very effective cleaning agent, and hence a good substitute would be lemon juice. We have tried and tested various proportions in creating the best solution, and finally found the best method!
You should first mix lemon juice and water using a one-to-one ratio. If you like, you can add more lemon juice to make it stronger, but we noticed that the effects are relatively the same. Next, you should run the solution once through your coffee maker, just like how you would when you make a cup of coffee, just without the addition of coffee grounds. We would recommend running the machine at least three to five times after cleaning it to remove any lingering taste of lemon juice an then rinse it with the faucet of your kitchen.
The pros of using lemon juice are that it provides similar effects to using vinegar, but without the lingering effects of vinegar. I am sure most people would not want the taste of vinegar in their coffee, and hence, having lemon juice can be seen as a much better alternative.
2. Baking Soda
Another alternative to vinegar that you can use to clean your coffee maker is baking soda. Baking soda is another common household staple that you can also easily find in your local supermarkets, making it a very convenient substitute for vinegar.
How you can go about creating your solution is by mixing a cup of water with ¼ cup of baking soda. Similar to the previous technique, run the solution through the coffee maker, and then with water again for the next three to five rounds.
3. Cleaning the Carafe
Many a time, people forget about cleaning their carafe. An easy way to clean it is by mixing together salt and ice. The proportions aren't important, just remember to also use a sponge to scrub the inside of the carafe.
Using Borax to Decalcify Your Coffee Pot
Another product you can use to clean and decalcify your coffee pot is to use Borax. You can mix warm water with a few teaspoons of borax, and as soon as it's done, you can discard the mixture. Afterward, you should rinse the coffee machine thoroughly to remove any debris in the coffee maker. There are other chemicals that a good against mold too.
Getting Rid Of Vinegar Smell
To remove any vinegar smell remaining in the coffee maker, you can try putting some ice into the bottom of the empty coffee carafe, and also add a slice of lemon as well as a tablespoon of salt. Afterward, leave the mixture to sit in for an hour or so before you rinse it off.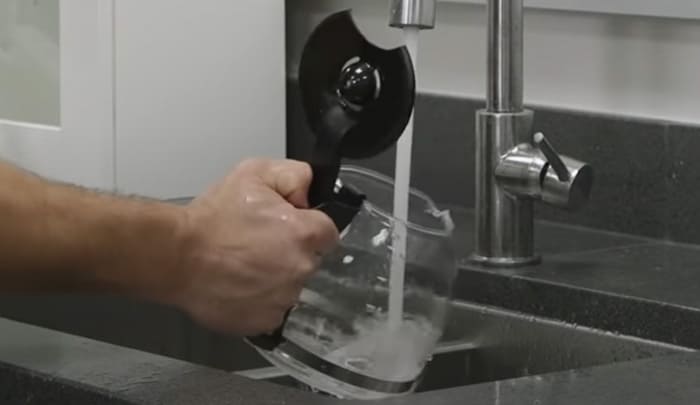 Conclusion
With that, this concludes the various numbers of ways you can go about cleaning your coffee maker. Although vinegar can be an effective way to clean your coffee machine, we also have to keep in mind the negatives of using vinegar, and hence propose a few alternatives that are just as effective. We hope you took away something useful! So, what are you waiting for? It's time to try using these vinegar alternatives to clean your coffee maker!
1. What are some vinegar alternatives to clean a coffee maker?
There are a few vinegar alternatives that can be used to clean a coffee maker. One is to use a mixture of baking soda and water. This can be used to scrub the inside of the coffee maker and help to remove any build-up. Another alternative is to use a solution of equal parts water and lemon juice. This can be used to wipe down the inside of the coffee maker and help to remove any lingering smells.
2. What are the benefits of using vinegar?
Vinegar is a natural disinfectant and will kill mold and bacteria. It is also effective in removing coffee stains and build-up. Vinegar is non-toxic and will not harm your coffee maker. Additionally, it is very inexpensive and easy to find.
3. What are the drawbacks of using vinegar?
First, the acidity of the vinegar may damage the coffee maker's inner workings. Second, if not diluted properly, the vinegar alternative could leave behind a strong smell that could permeate your coffee. Finally, if you use too much of the vinegar alternative, it could leave behind a residue that is difficult to remove.
4. How often should I clean my coffee maker?
Some people say to clean your coffee maker every month, while others say every 3-6 months is sufficient. Ultimately, it is up to you to decide how often to clean your coffee maker based on how often you use it and how visible the build-up is.