Memory foam mattresses are amazing! They are comfortable and light. However, the problem with memory foam mattresses is that they very easily soak all kinds of nasty substances. This means that during hot summer months your memory foam mattress is particularly susceptible to sweat stains.
One option is using a natural latex topper to prevent it, but if you have recently discovered a sweat, urine or any other mattress stain, we are here to show you how you can clean the mess up, and how you can make your memory foam mattress flawless.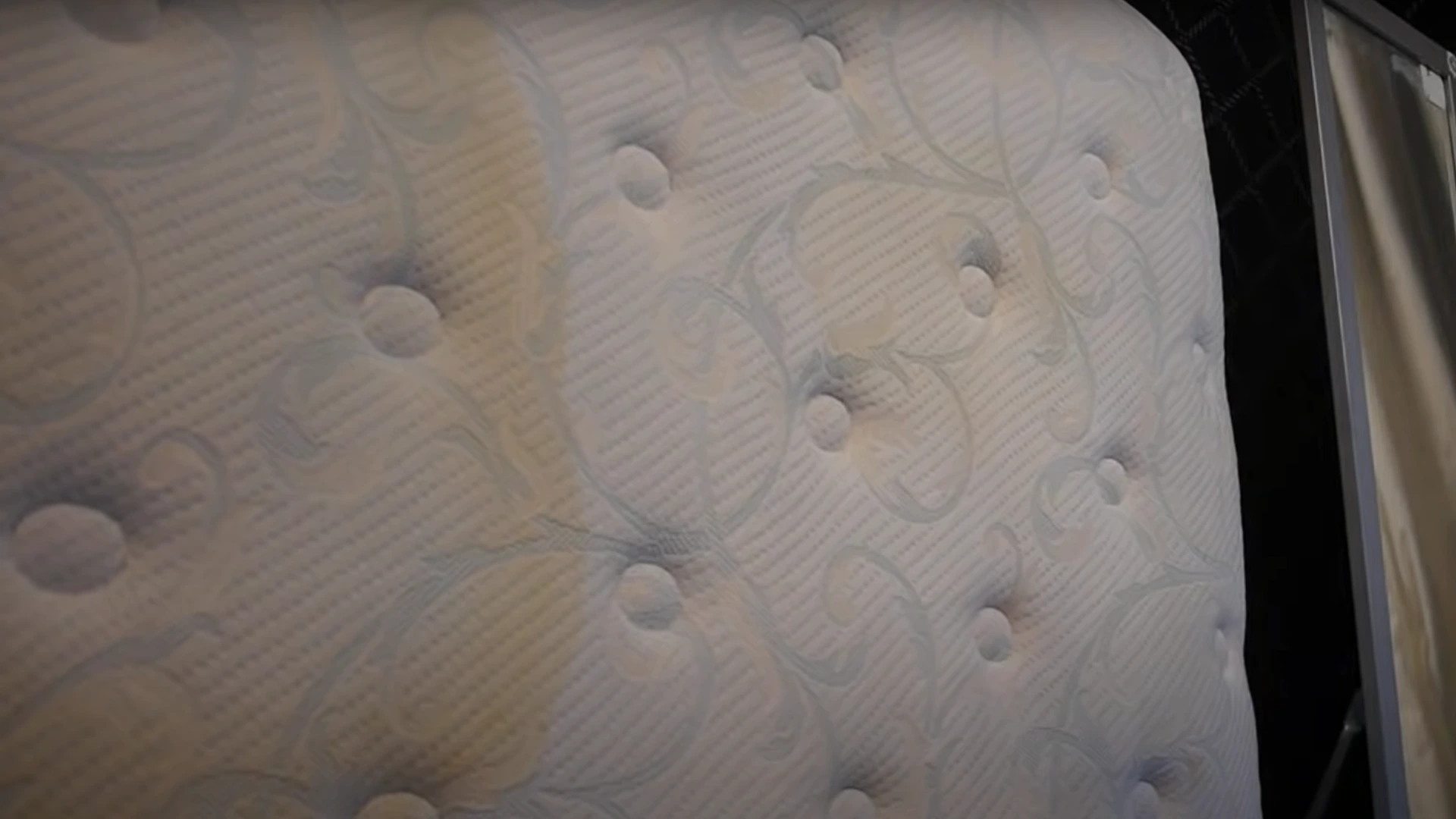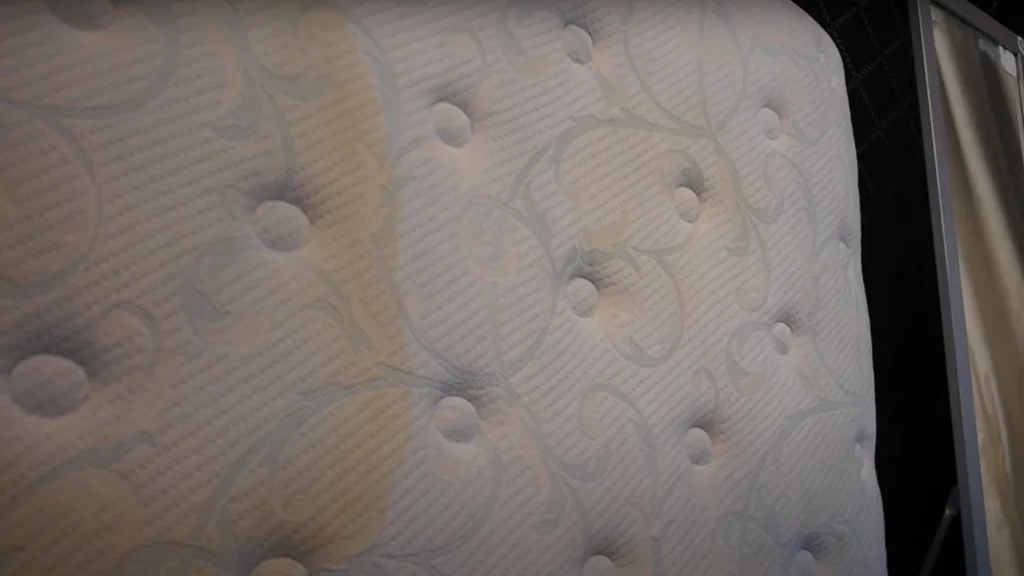 "It may seem challenging, but removing sweat stains from a memory foam mattress can be handled effectively at home without causing harm to the material. The key is to use mild detergents and avoid soaking the material. Always remember to dry it thoroughly post-cleaning to prevent mould or mildew. Trust the process; patience and care are your allies when it comes to mattress cleaning."

Felix Bingham, Upholstery Cleaning Specialist
Vacuum the Mattress
Before you start removing the stains, you need to take off the mattress cover. After you have done that, you should use a vacuum cleaner to suck all the debris like dust mites, dead skin cells, or dirt that may have accumulated on it. If you have a steam cleaner, that can help out a lot. The steam will also clean and disinfect your mattress.
Once you are finished vacuuming the entire surface of the memory foam mattress it's time to start the process of removing the stains. Good news, it's easier than you think and you can do it in no time.
Gather All of the Necessary Materials
To clean your memory foam mattress, you need to gather all of the necessary materials for the cleaning solution. The solution will consist of:
Baking Soda
hydrogen peroxide
large spray bottle
damp cloth
dry towel/paper towel
Liquid dish soap/mild detergent
After you have assembled all of these materials it's time to start cleaning the sweat stains from the memory foam mattress.
Create the Solution
The first thing you're going to want to do is to take the spray bottle that you've prepared. Into that spray bottle, you are going to add three tablespoons of baking soda, along with 2 to 3 drops of liquid dish soap, and a couple of ounces of warm or hot water.
After you have done that, you need to shake the mixture until it is completely combined. When you are done mixing it, now it's time to add 8 ounces of hydrogen peroxide.
Hydrogen peroxide will help immensely in the process of removing stains, no matter if they are, sweat stains, urine stains, blood stains. Hydrogen peroxide will help make your memory foam mattress clean from even the tough stains.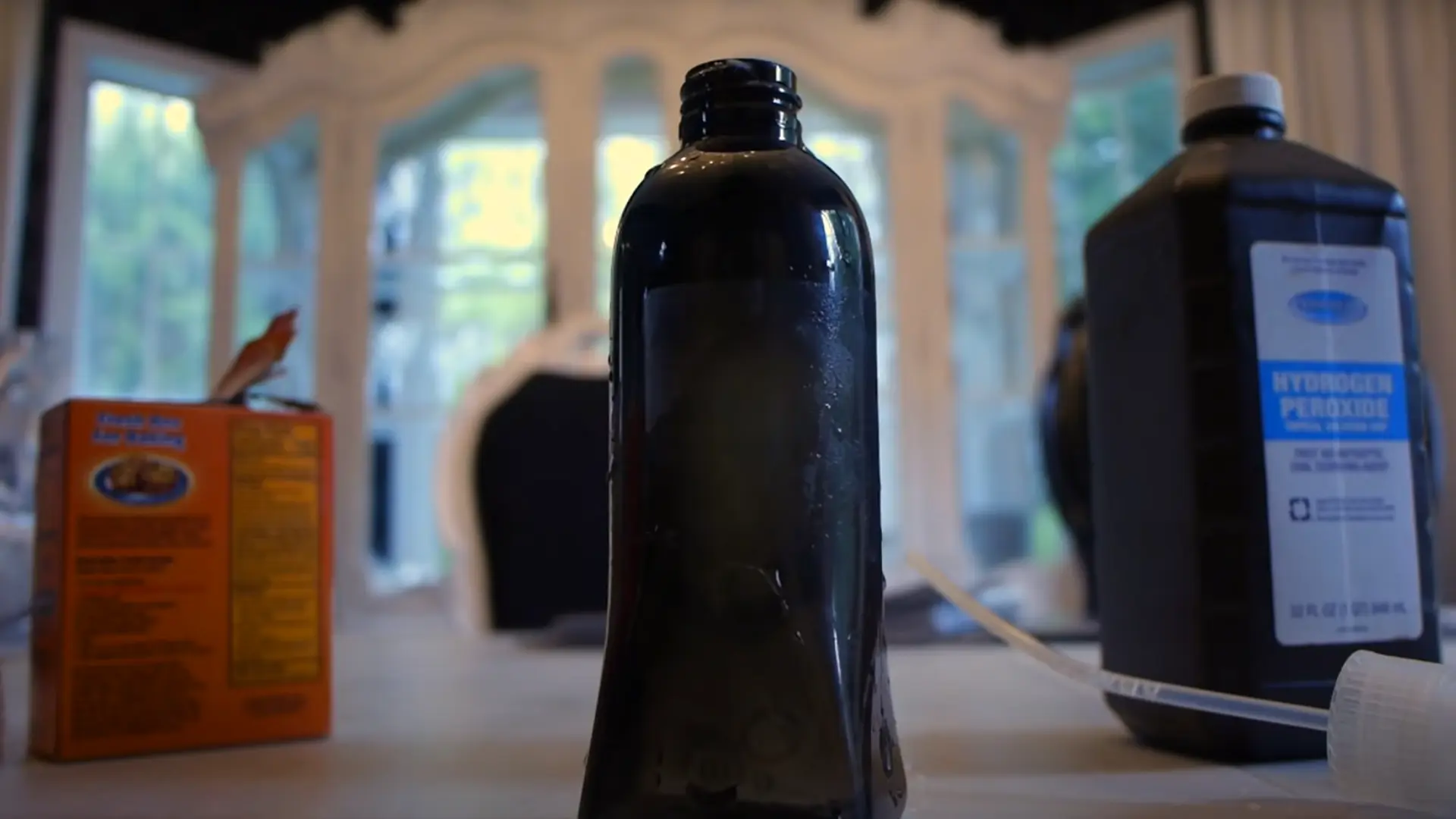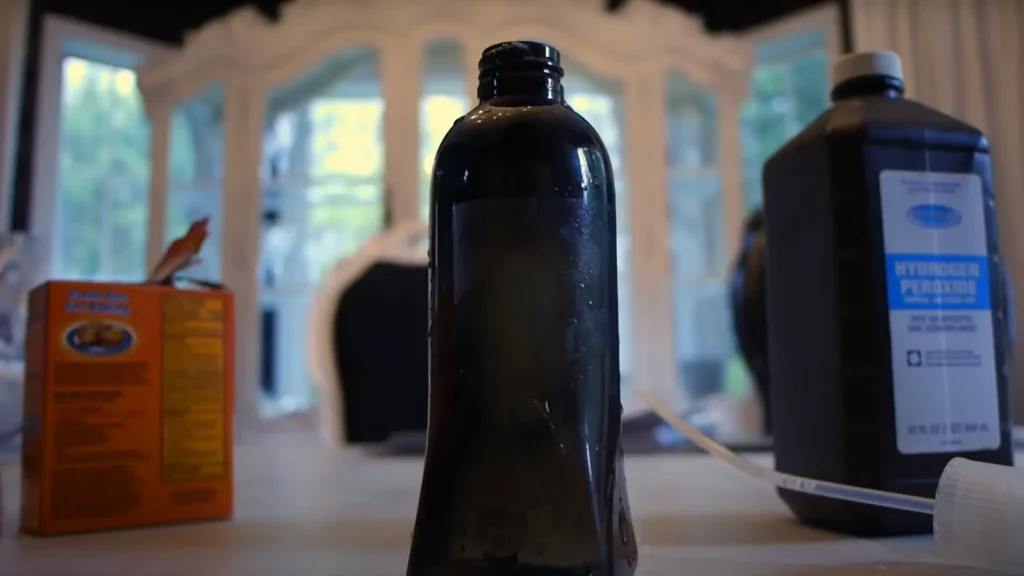 Time to Start Cleaning
Time to Start Cleaning
Again shake the spray bottle until you are sure that all of the ingredients are mixed well. After you have done that, you need to lightly spray the mixture onto the stained area. Let it sit there for 5-10 minutes for the hydrogen peroxide cleaning solution to soak into the tough stains.
If you soak the mattress stains a bit too much, you can use paper towels to blot the excess liquid. After you've let it sit there for 10 minutes, blot the sweat stain with a clean cloth to remove any excess moisture.
Tend to Any Bad Smells
You may notice that after you remove sweat stains from the matter, you still find that it smells bad. That is because if you want your mattress to smell fresh, you need to go the extra mile!
First, you should take another large spray bottle and mix a bit of distilled white vinegar with hot water into it. If you find the smell too pungent, you can add a bit of essential oil to the mix. After you mix the solution, spray the whole surface.
After you've let it dry for a while, you should sprinkle baking soda over the whole thing. Let it sit for a few minutes, and then vacuum it up and move on to the next step.
Use an Appropriate Mattress Protector
Prevention always beats a cure. Why burden yourself with how to clean a memory foam mattress from sweat stains, when you can prevent them from ever forming.
You should invest in a waterproof mattress protector. A quality mattress cover will save your entire mattress from sweat stains, dust mites, yellow stains, and blood stains.
This way you will be able to have a good night's sleep, without worrying about anything.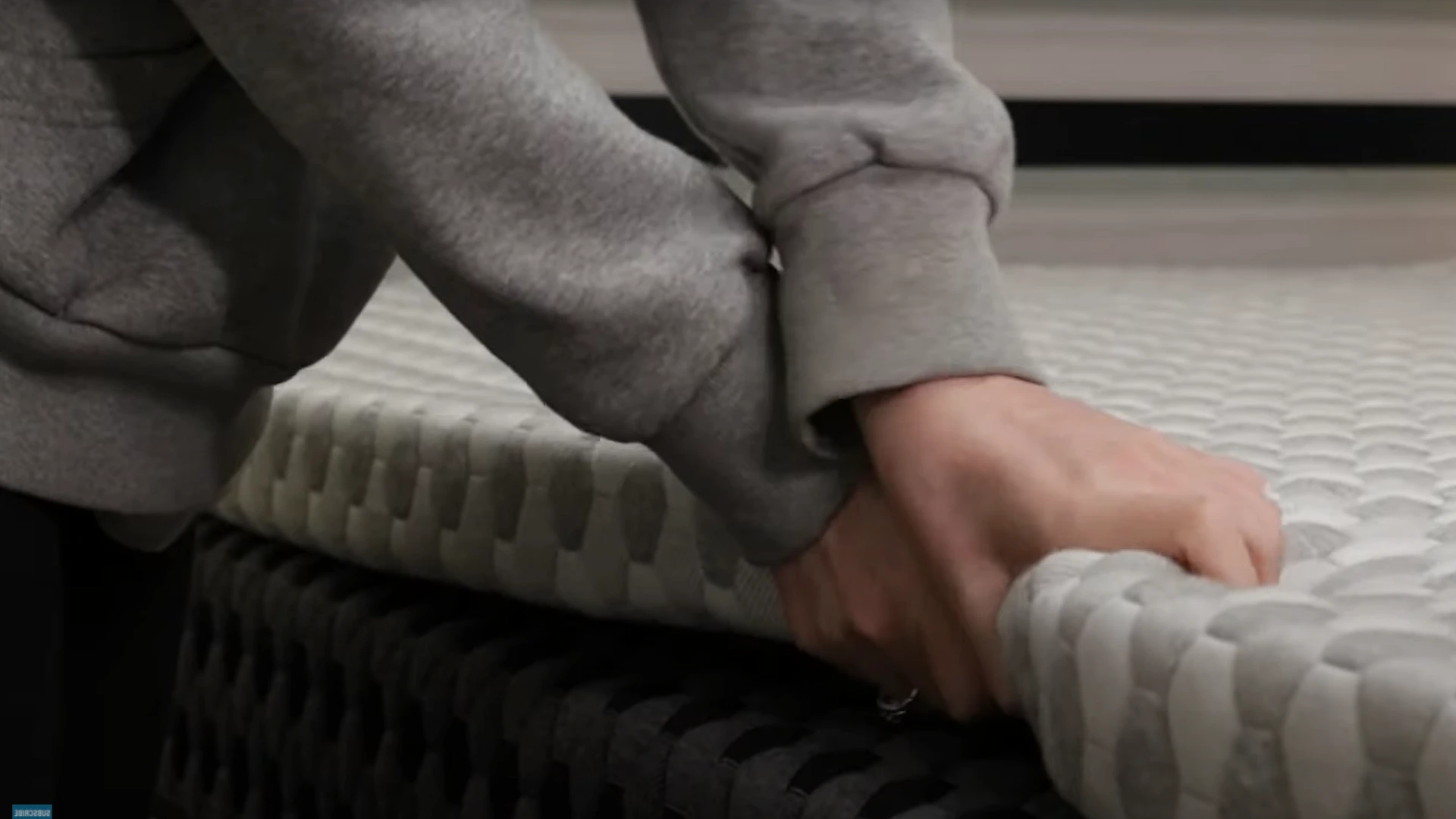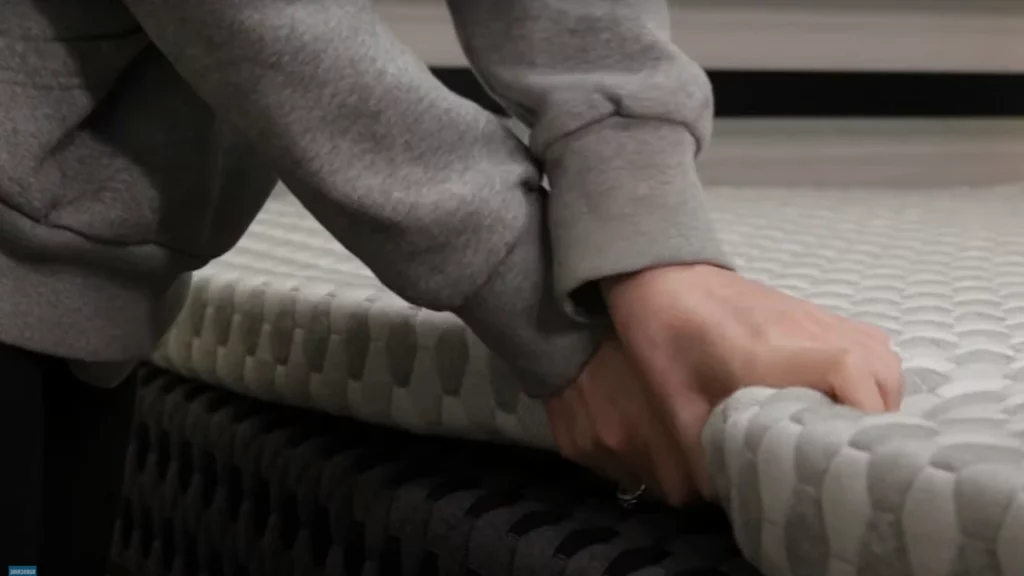 When in Doubt Get Professionals to Help You
If you don't want to bother with urine stains, thinking about how to clean sweat stains, or keeping your mattress fresh, you can always outsource the work to someone.
There are many companies that will remove sweat stains for you. They don't have any fancy equipment for it. They mostly use the same techniques that we've mentioned here.
However, as we've said, if you don't want to remove sweat stains from memory foam mattresses yourselves, you can find help that is cheap and that will do all the sweat stain removal for you.